Online Bible Lessons
Are you looking for answers to life's questions?   
Do you want to know what the Bible says about a certain subject or issue?
Here are some resources that will help in your life journey.
**************************************************************************************
    Mail-In Bible Lessons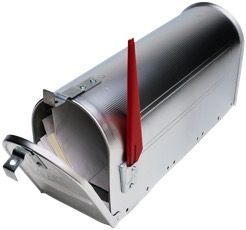 FREE BIBLE STUDY LESSONS

Please send us your written Bible Study request to the address below telling us which Bible Study you would like. Be sure to give us your contact information.  God bless you.  We look forward to hearing from you.  

 

1.  Discover Bible Guides

 

These FREE Bible Guides are simple, easy to use, and answer challenging questions as:

When a person dies, what then?

What is the secret of a happy life?

Is there hope for our chaotic world?

. . . and more!

You'll find true understanding as you study. These powerful guides will help you grow in your walk with Christ.
2.  Focus on Prophecy
The Focus on Prophecy Bible Guides will help provide you with answers you can trust.  Bible Prophecy will come to life as you study these beautifully illustrated, easy-to-follow guides.
Unlock mysteries about God and His plan for you and our world.

Know God better through His messages in the books of Daniel and Revelation.

Discover that the Bible predicts accurately the rise and fall of nations.
Understand the meaning of the Mark of the Beast, the Antichrist, and the Millennium.
3.  Native New Day Bible Guides
This is a basic Bible course in understanding the main themes of the Bible.  It is written by Native people, for Native people.  
       Discover the peace of a life in harmony with the Creator.
       Find victory over bad habits.        
       Learn what happens when a person dies.
       Experience hope in a world filled with trouble.
       Straightforward, easy to follow & beautifully illustrated reflecting our rich Native  heritage.
4.  Amazing Facts Bible Study Guides


Each colorful guide is designed to lead readers to a clear understanding of Bible Truth 
using a question and Bible answer format.  They are fun and easy to use. Thousands 
have benefited and found Christ as their Savior.  Begin your journey through the Bible today!
Request a Bible Study Lesson to be sent to you from Grace Chapel Bible School in Forks, Washington.
Just drop us a note requesting the
Bible study guide which best fits you!
Grace Chapel Bible School
P.O. Box 1278
Forks, WA  98331
Mail-in Bible studies for U.S. addresses only.We are waiting to hear from you!
Would you like for us to send you a Bible?  English Bibles for those living in the United States.